Client: Women On Walls

Service: Brand Identity, Design System, Website, Packaging, Motion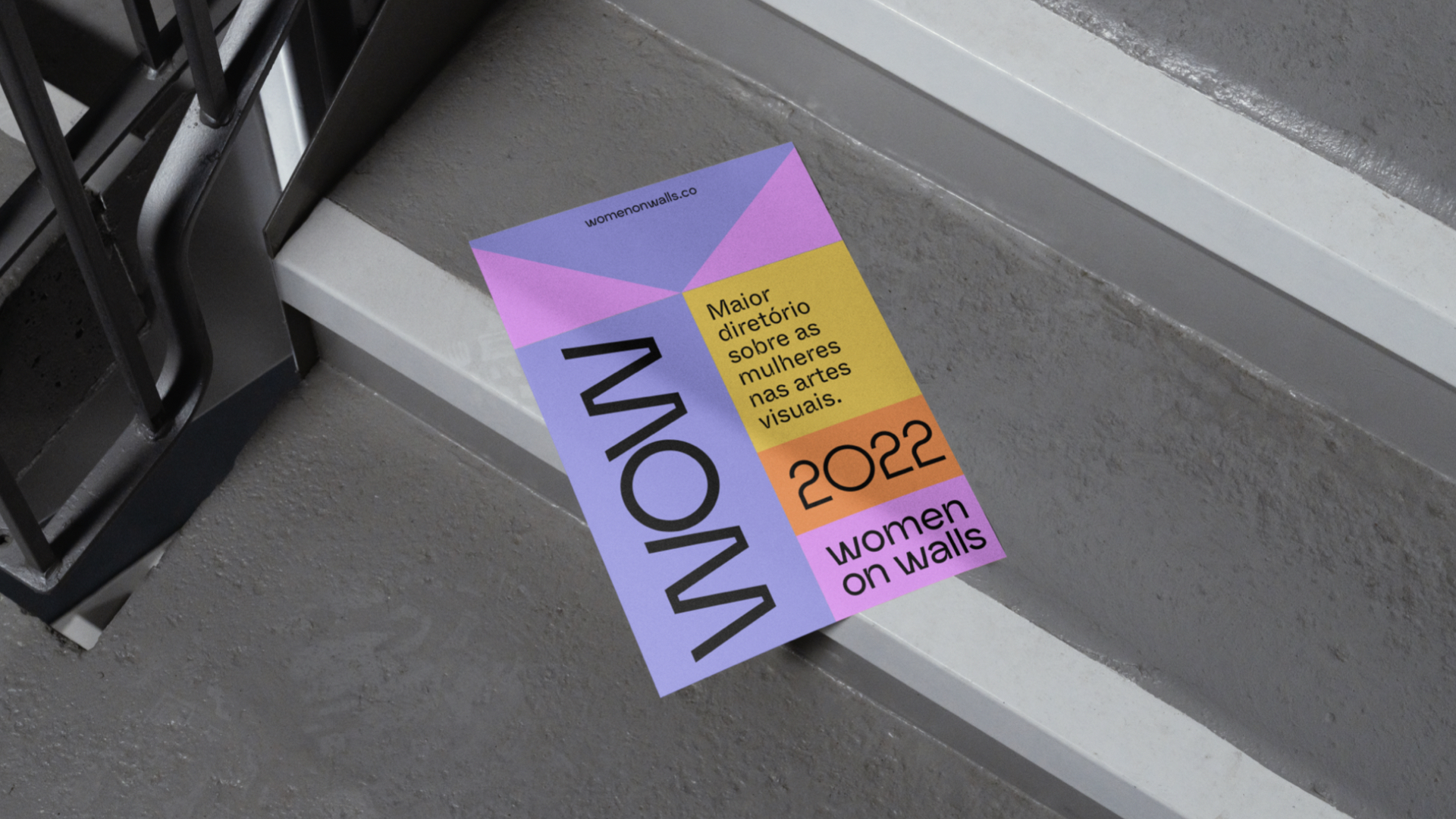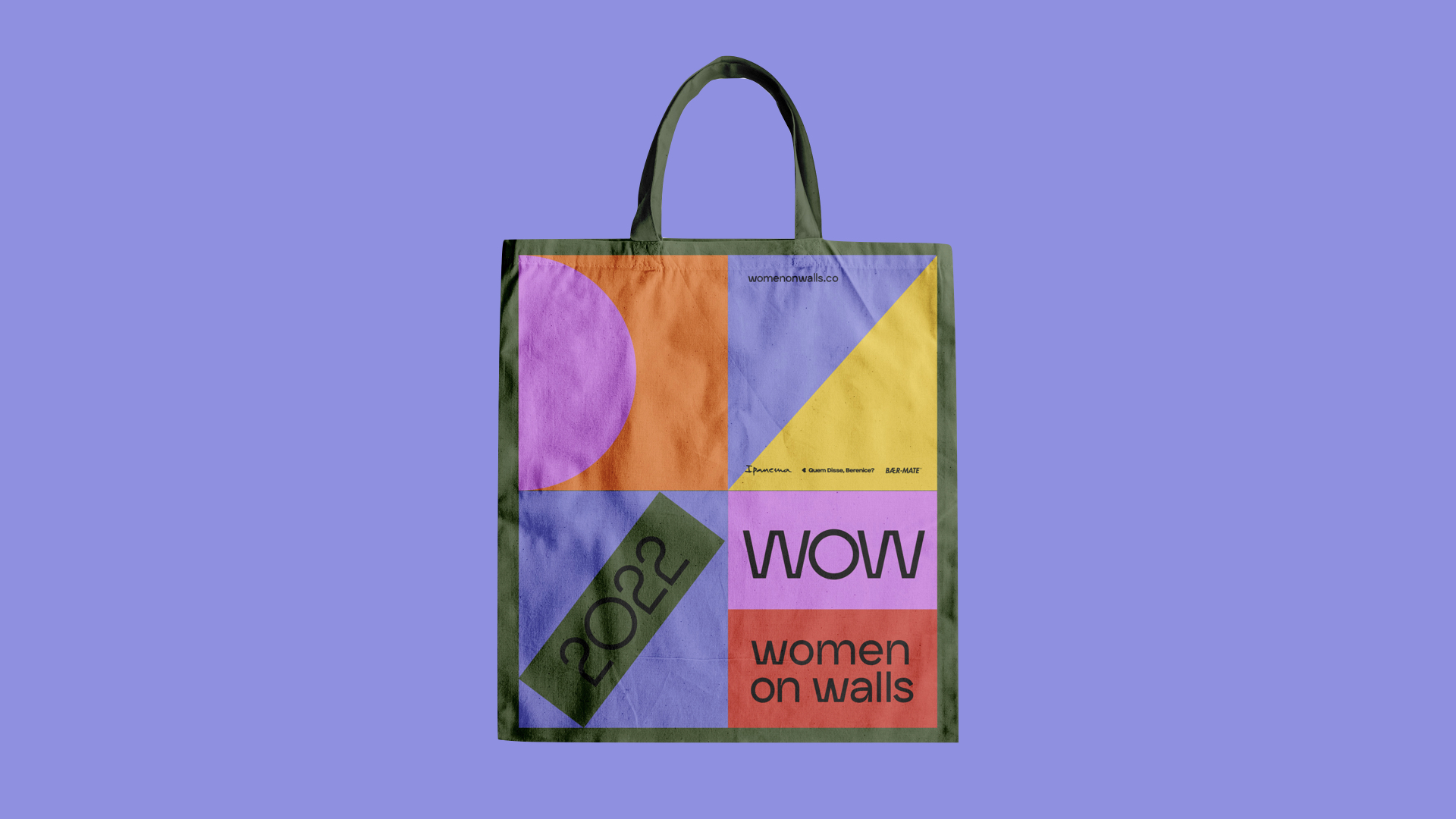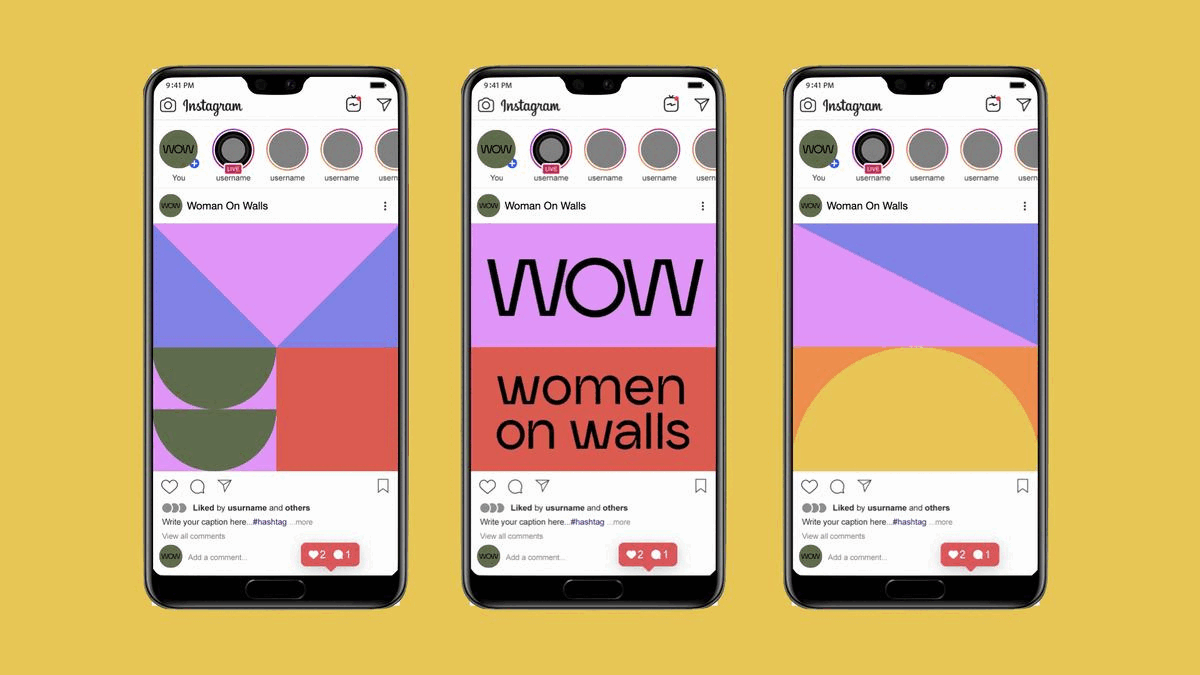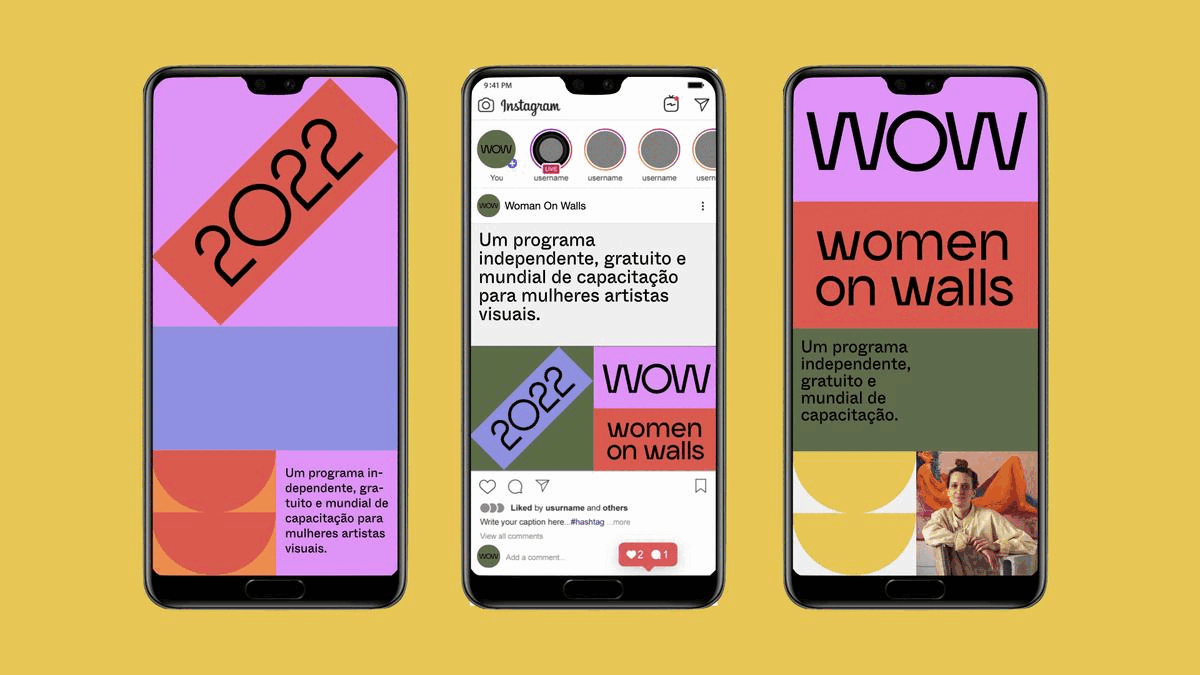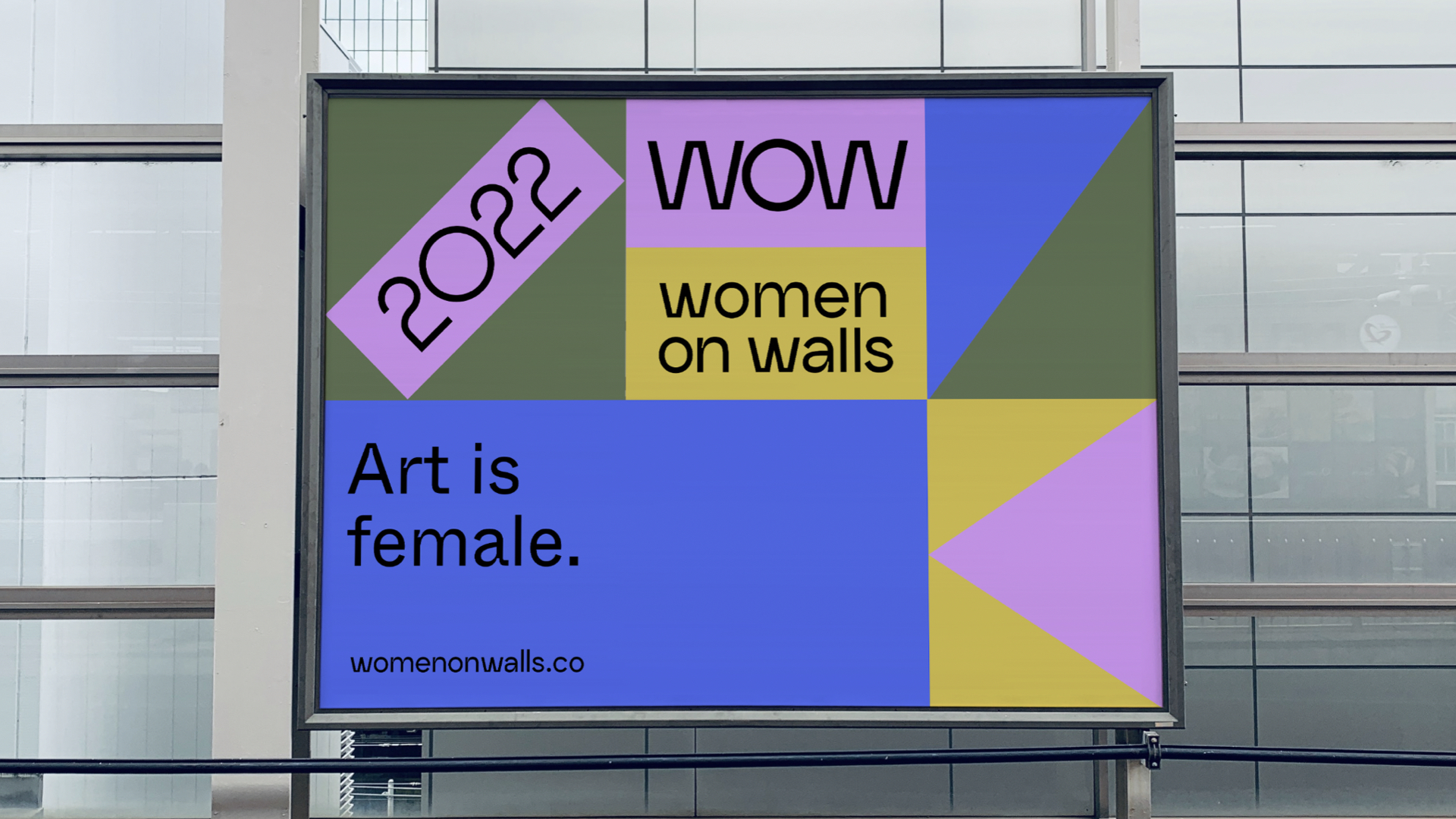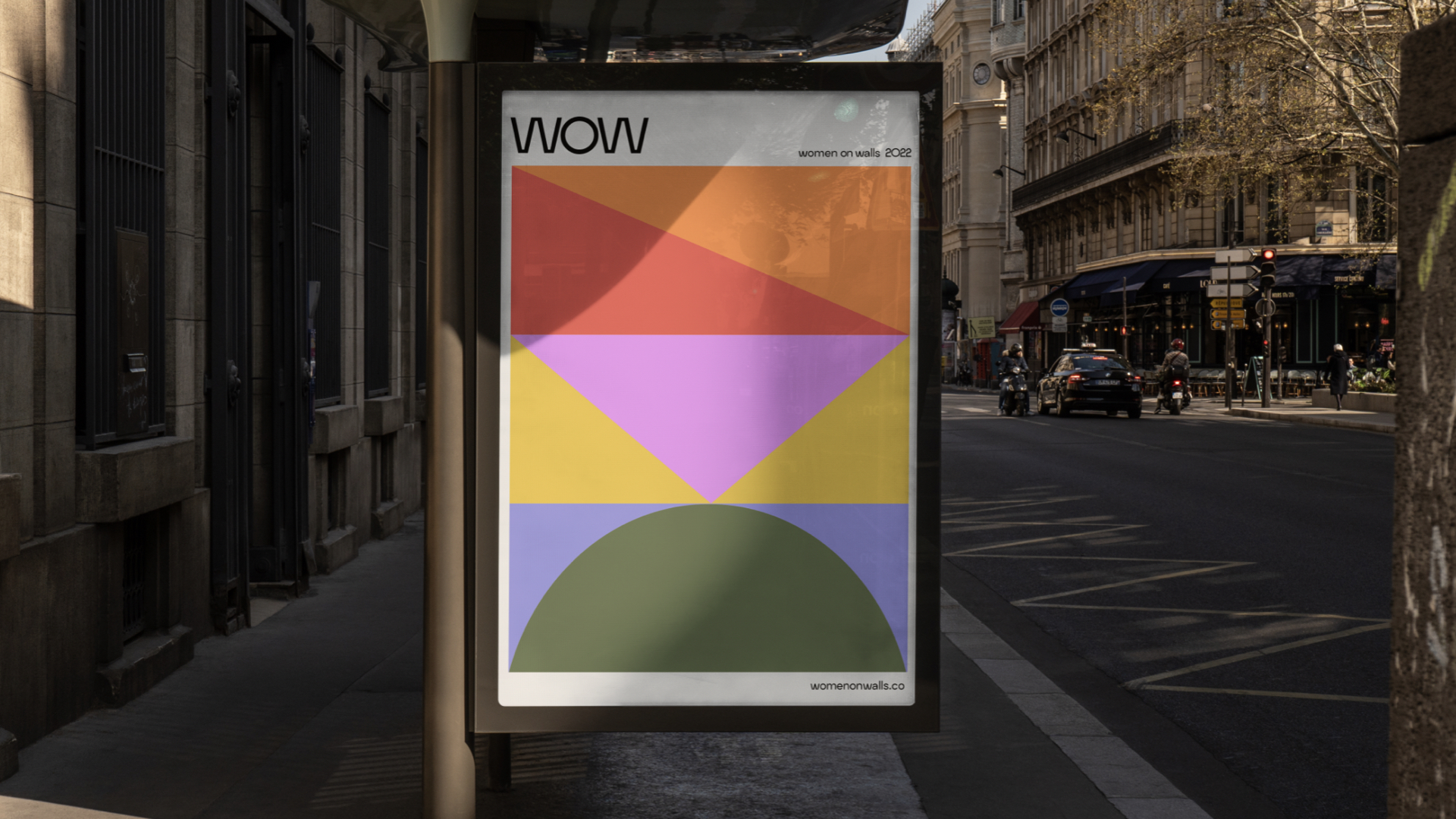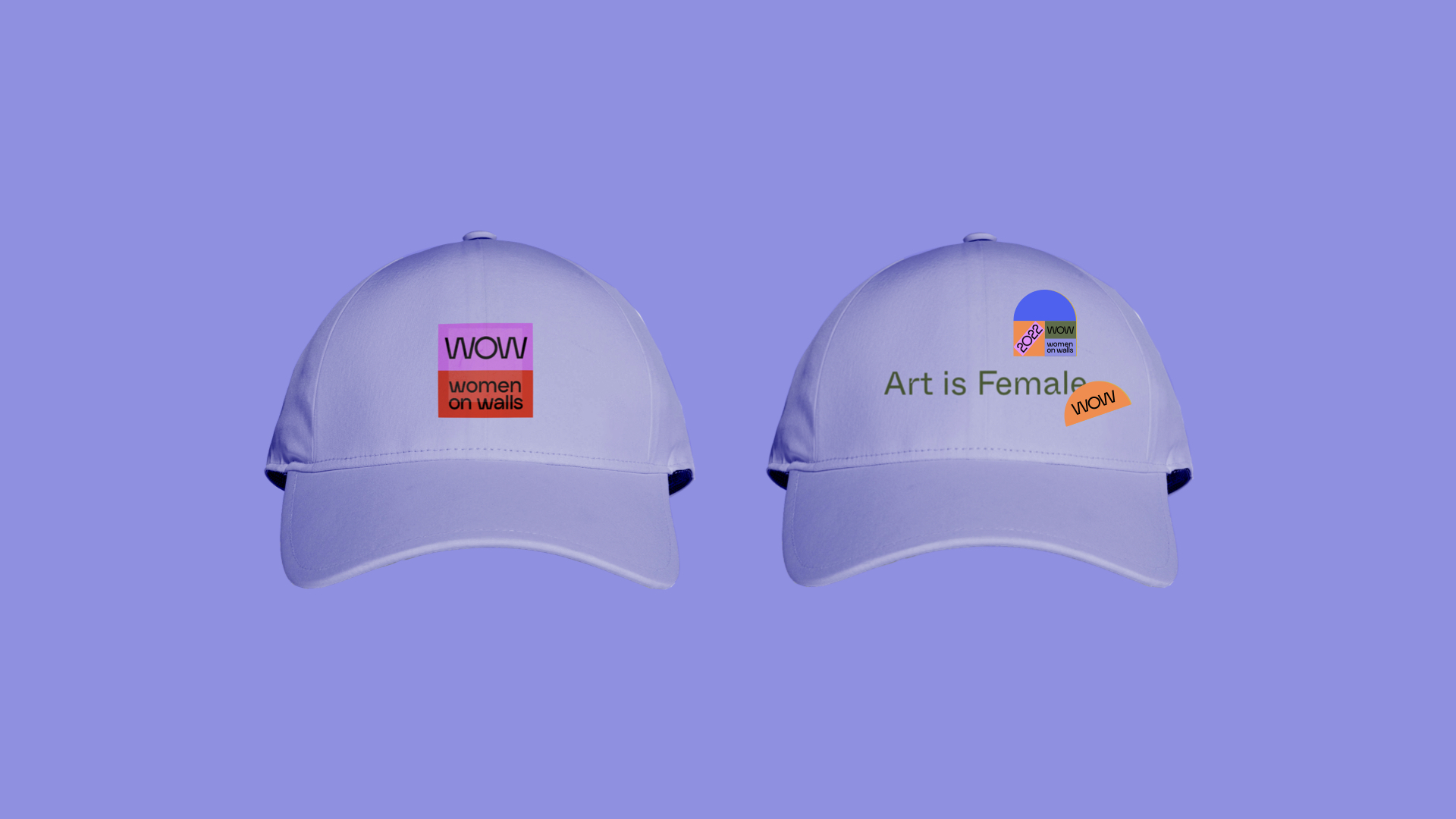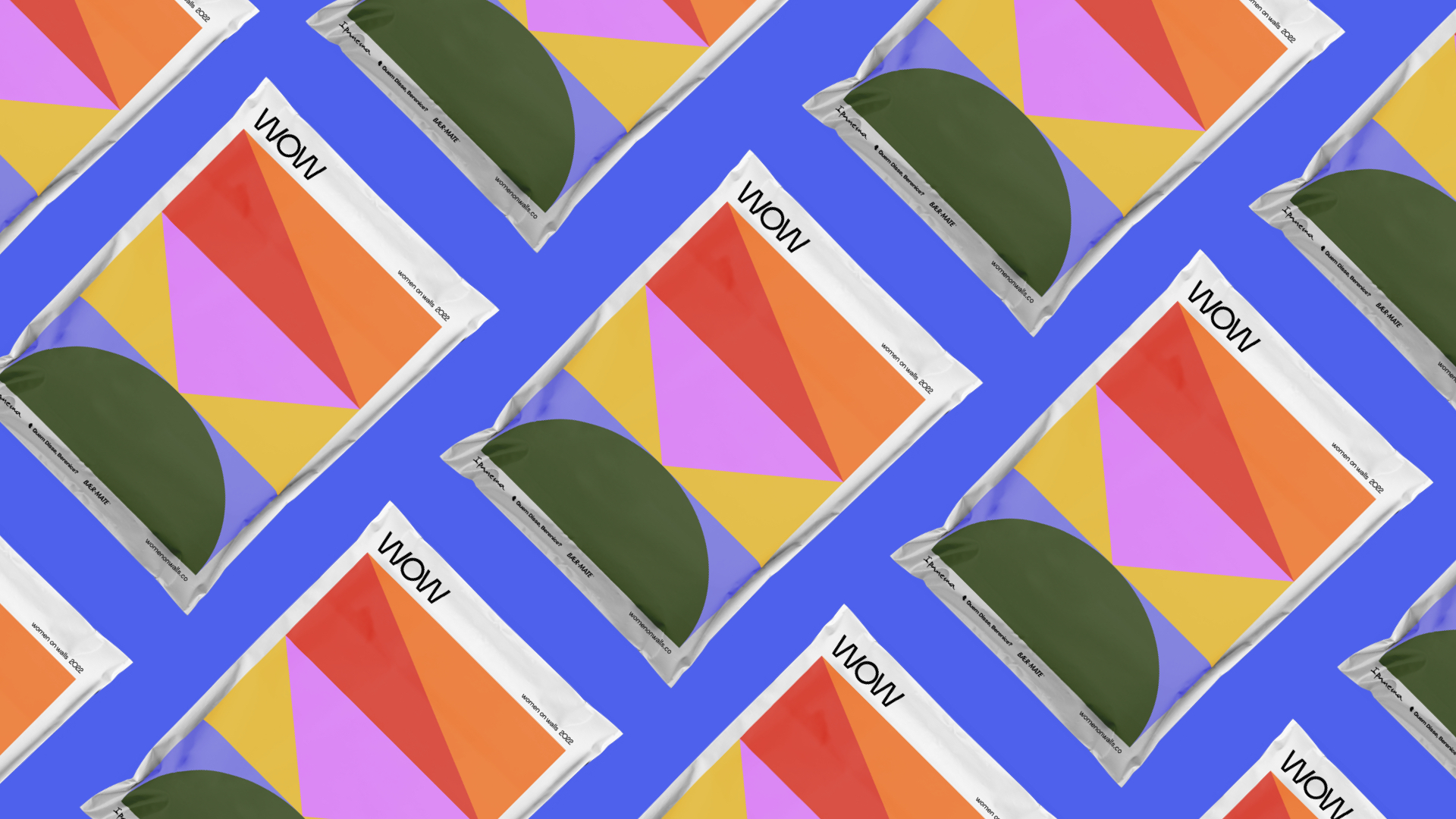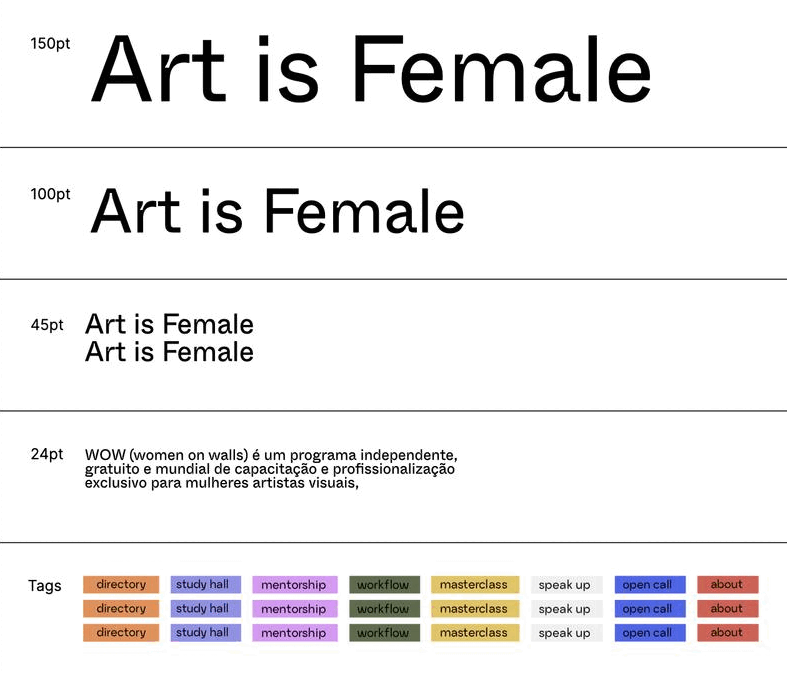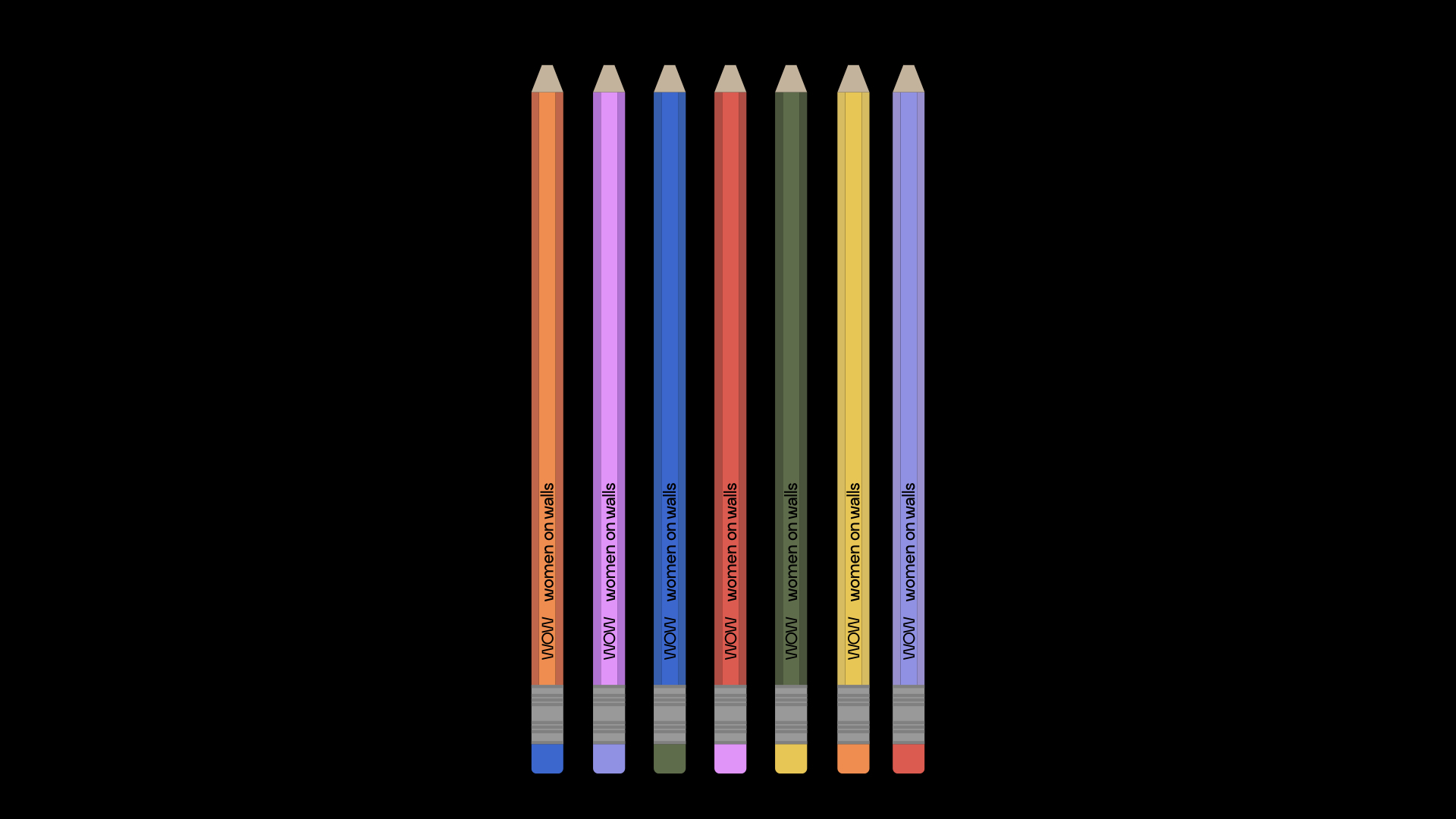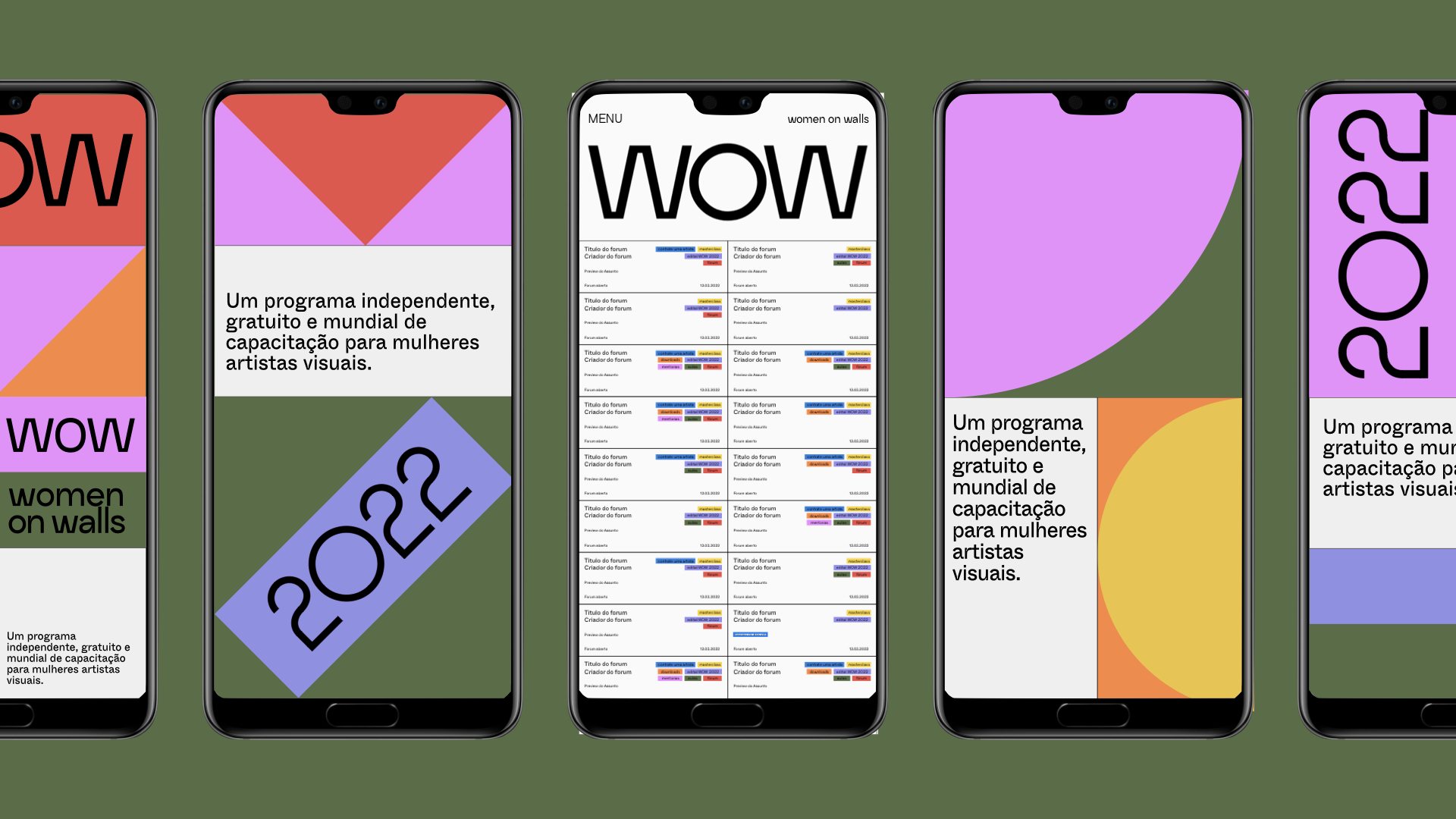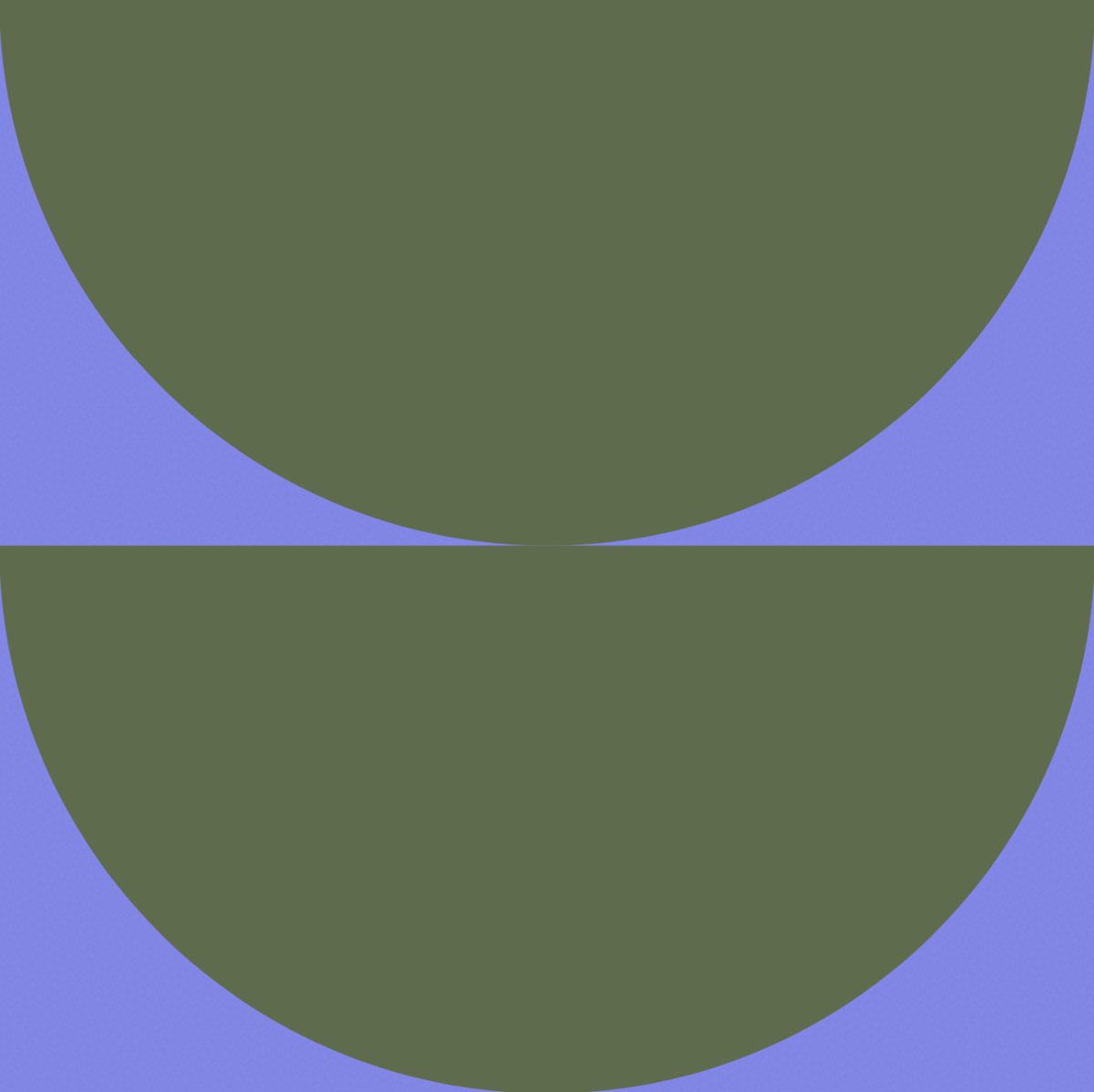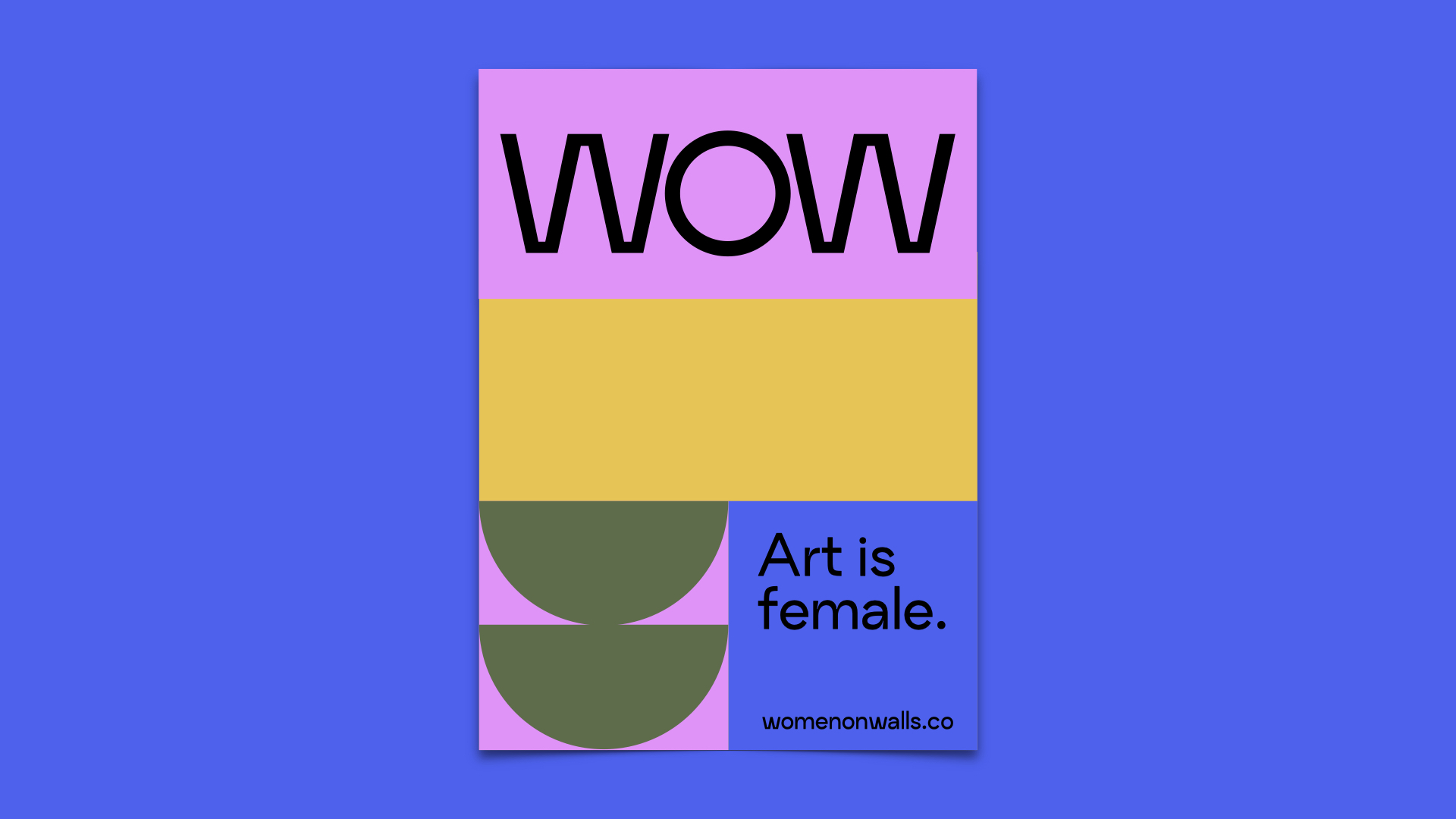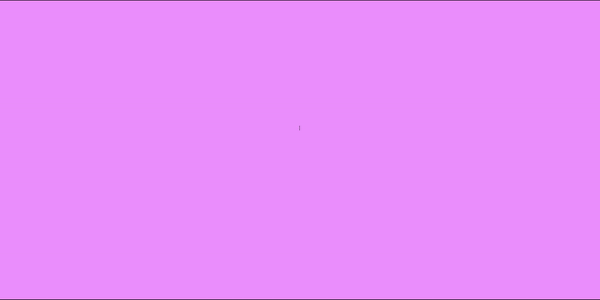 Project Description:

Modular and vibrant visual identity, with for Women on Walls, a platform for women to ocupy leading roles in the world of art. WOW's visual identity system is flexible and modular, with its layouts being created from grids that adapt geometrically to the format in question. From the graphic expressions we bring different colors to the brand, coloring the printed and social networks as well as art colors our life.

The universe we imagined for WOW is flexible and modular, giving space to the visual identity of future editions, and strength to the content by letting them occupy the protagonist spaces. The typographic expression is clean and has a strong presence as well as the chromatic palette, which through fresh, vibrant and naturally digital colors finds a balance between feminine and pop.